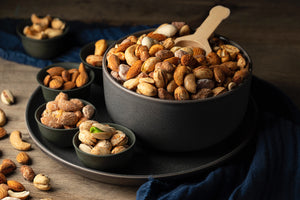 Healthy anytime snack
Everyone loves a good snack. Whether it is a midnight snack, mid-morning or mid-afternoon snack or post-workout treat, life would be boring if we just follow the routine 3 meals a day. Now the challenge comes when we need to decide which snack to eat. Which snack is delicious and healthy? This is where nuts come in. The next time you satiate your hunger, a nut-filled snack is a way to go.
About US
Back in early 1980's in Tegucigalpa, Honduras, Karla Bendeck learned from her cousin the art of making caramelized peanuts. Karla's Mom, Yolanda Bendeck, was a food vendor and asked Karla if selling caramelized and salted peanuts was a good idea. Yolanda and her three daughters started selling the product until it grew into a family business. This was how Crystal Peanuts was born.
After Yolanda´s passing, Cynthia Bendeck felt the need to revive her grandmother´s business vision, using the original recipe and creating a brand that offered a broad selection of flavored nuts.
Cynthia´s culinary passion led her to create Crystal Nuts, establishing it in early 2018 in the city of Miami, Florida.
Crystal Nuts offers products that are prepared with love, care and passion so all families can enjoy a delicious and nutritious snack.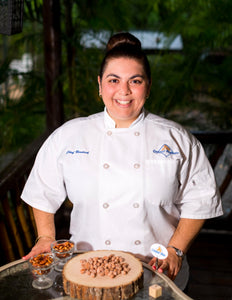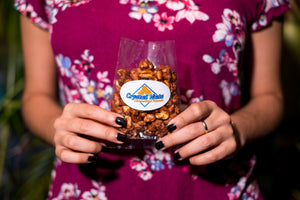 Handcrafted with love
Crystal Nuts offers a variety of special, nutritious and original flavored nuts made from the finest. This secret recipe on our nuts has been passed on to many generations and up to this day we are in our continuous mission to make our grandmother's vision and have this family business grow as years go by. We are all about keeping the tradition going. To add, we are committed to delivering the best quality, fresh nut products, and excellent customer experience.